3.1
List of reservations
The list of reservations consists of all requests - added by both users of the CRM system and agents (Section 1.25). Whether the order is confirmed, whether the vehicle has been rented, or whether it is already reserved - this kind of information is displayed in the order status.
The order status, as well as rental offices and reservation dates are taken into account in the filter system. Whether or not to display filters, you define by pressing the "Filters" button.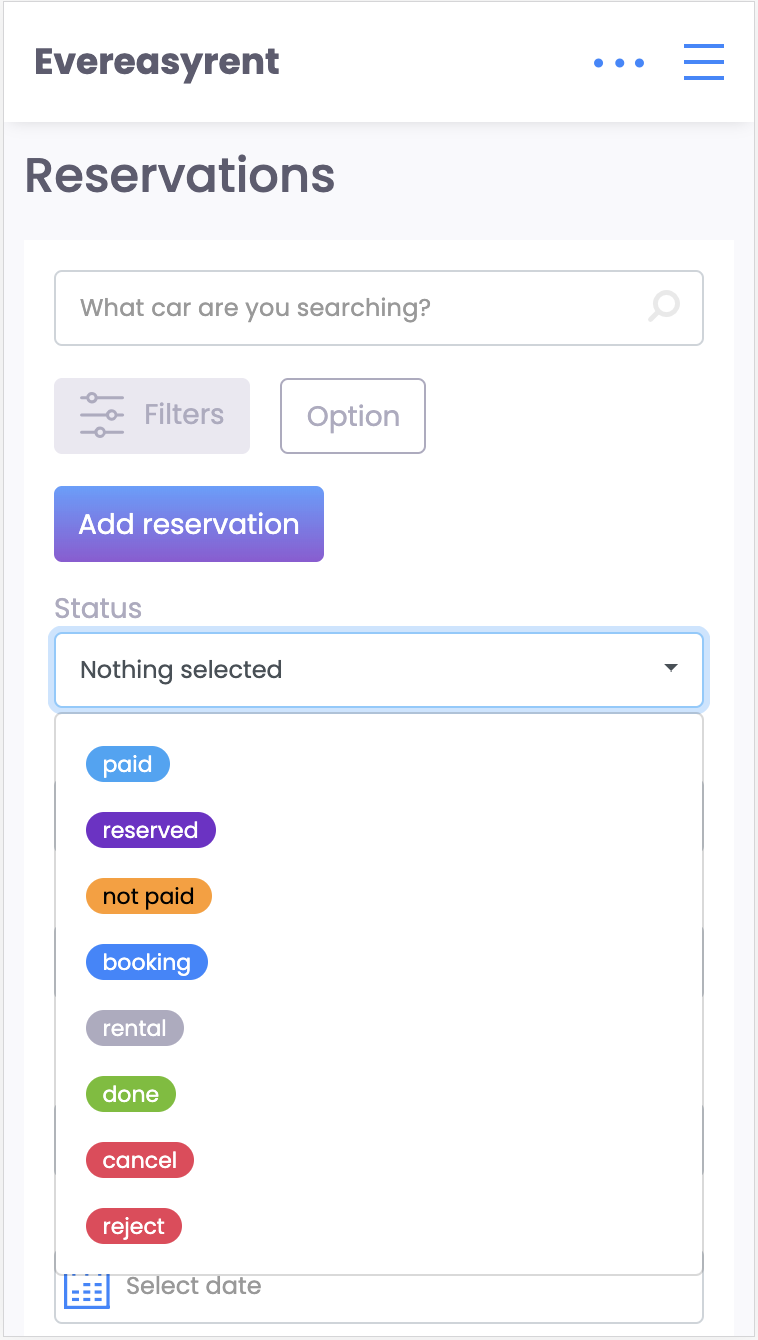 Filter categories are drop-down lists. Next to each item in them, you can put the "✔️" mark or select a date in the calendar, and the list will display vehicles that correspond to the selected positions.
In the list itself you can see the basic information of reservation applications. The Action column displays the actions that can be performed with an existing order:
view, edit and go to the control list - if the order is not closed,
view and go to the documentation - if the order is completed.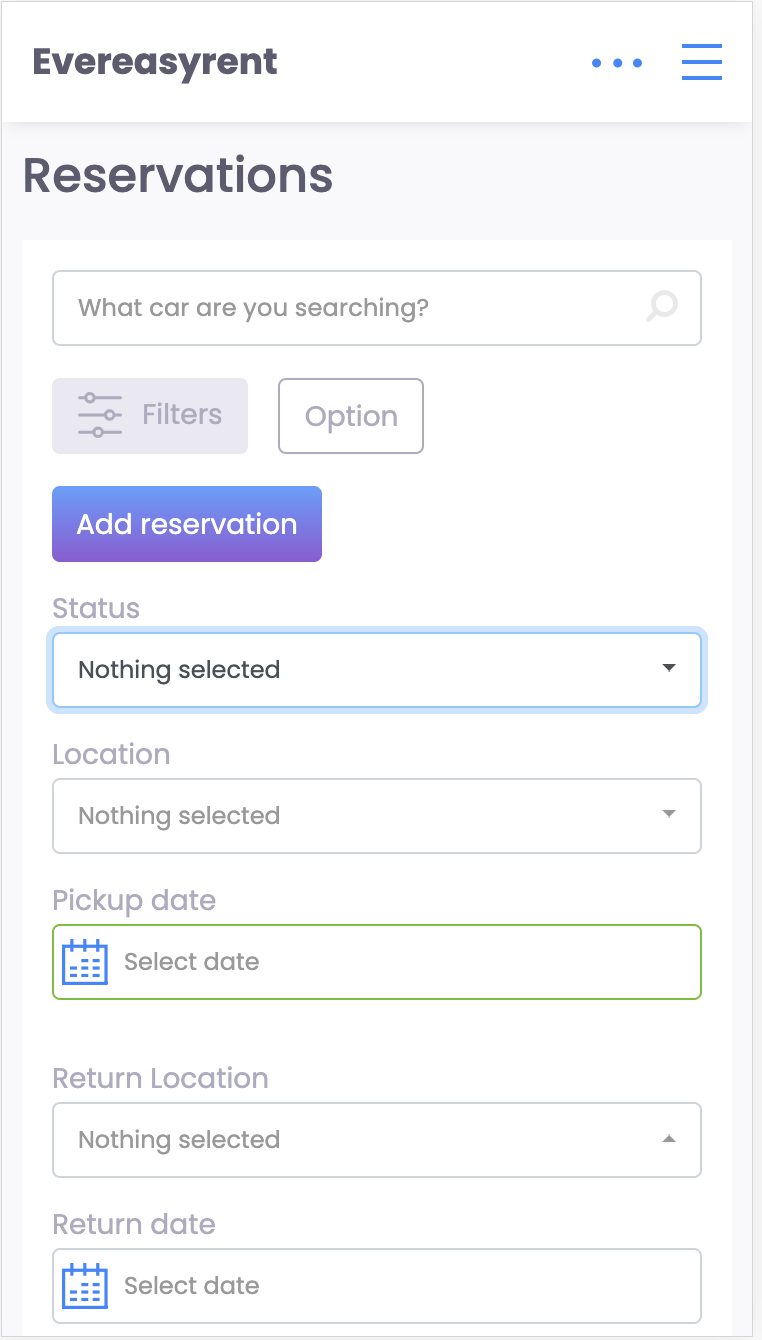 There is also the "Add reservation" button, by clicking on which you will be taken to the vehicle reservation form.
Recommended reading