1.5
Reserve day duration
In the rental business, it often happens that the client delays the return of the vehicle for several hours on the day of reception. If your company has not decided to charge extra for this, tell your potential customers how many hours beyond the standard 24 you can give them on the day they return the vehicle.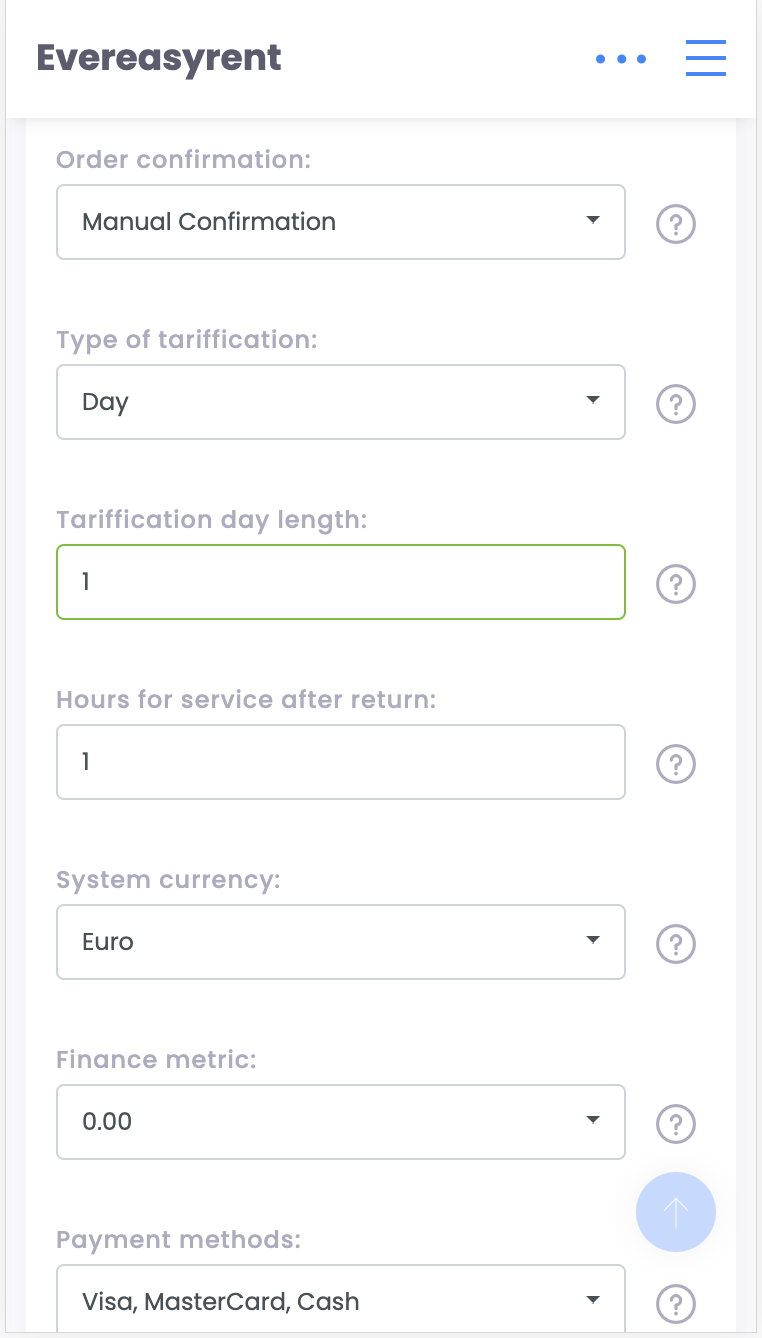 Suppose you lend a vehicle for three days and the countdown is from 12 noon. If you specify "2" in this field, this allows the vehicle to be returned after three days, not at 12, but at 13:50, for example.
If you are not interested in the option, leave the field blank or write "0".
Recommended reading